Free Fire Advance Server – Download, Registration, Login and Code
Free Fire Advance Server: Before releasing the new version of free fire for  any Region or global, they create an advance server free fire with new features. Users can play the Development version and find the bugs to report the Garena Development Teams. To find and report about buts, they rewards diamonds. So, through this post you will get Knowledge about Free Fire Advance Server Download Link, direct Download Link For FF Advance Server APK. You Wil Also get the details of Registration Process, Server Login, VPN, Activation key / Code and others Features.
Using a Free Fire Advance Server is probably the best way to get exclusive gifts and rewards that no one else can get. If you are a fan of this game, then you should definitely try it out someday. It's super fun, and you can experience some events that no other players can see, which is pretty cool.
But what are Free Fire advance servers and how do you join them? To help you with that, we'll go over everything you need to know about the Free Fire advance servers below.
Free Fire Advance Server
Free Fire advance servers allow you to help the developers of the game find bugs and get feedback on different things. That is an extremely important process of game development. And for huge games like Garena Free Fire, the developers have to be extra careful to put quality content in their official final update releases.
That's why they provide early access to a lot of their upcoming events and new stuff to a few selected players. The players get to join through an Advance server, and after playing the game, they can provide feedback about the gameplay and its new stuff.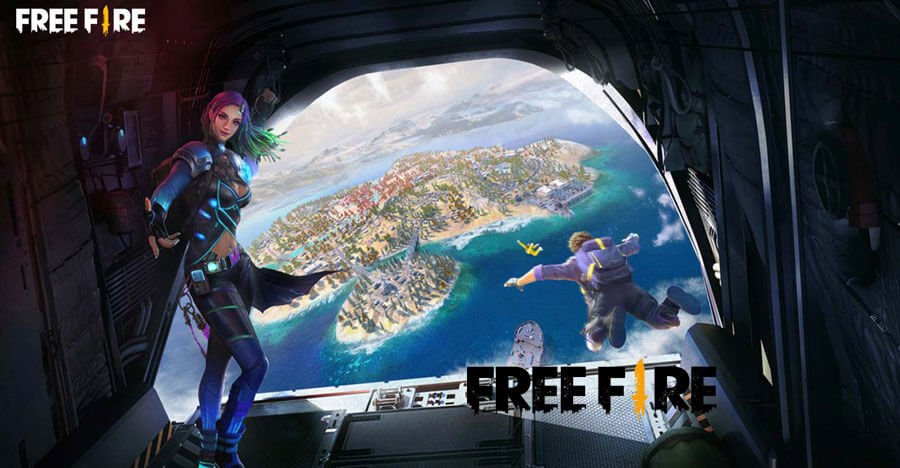 Some of these are never released officially, and they get to experience these test files as well. For doing that work, these players get free rewards from the developers of the game. These rewards are completely legal, and they contain special items or diamonds.
| | |
| --- | --- |
|  Topic | FF Advance Server |
| Game Name | Garena Free Fire |
| Server Name | OB32 |
| Released on | 19 January 2022 |
| Last date | |
| Activation code | Available here |
| Official Website | ff.garena.com |
Free Fire Advance Server Registration & Login
To register on the Garena Free Fire Advance Servers, you have to have an activation code at first. Once you have it, then you can register on the official FF page and proceed from there.
As of the first step, the user will have to visit the official website of the Free Fire game i.e. ff-advance.ff.garena.com.
Now you will see an option to log in using your Facebook account. Use that link and Login to the Free Fire advance server download page.
Now you will be asked to fill in the details like You Full name, Your email address, and your phone number.
Once you have entered and submitted all these details, you will see an option "Join now". Click on that link to pre-register yourself for Free Fire Advance Server.
You'll be required to put your full name, your active email address, and your active mobile number on the website. Once the registration is complete, you can log in to your account and access all the features that the Advance Server offers.
Advance Server Download & Installation
Free Fire Advance Server Download: If you want to join the Advance Server of Free Fire, you'll need to download the game first. To download the game, you can simply go to the Garena Free Fire official website and login into your FF account.
Take note that you won't be able to join the server without the activation code. We'll discuss how to get it in the upcoming segments. Once you have the code, then simply download the OB32 APK from the official site and install it.
For the installation process, you must have the option of installing from unknown sources enabled. Also, you can't do that on iPhones as it's only available on Android devices for now.
OB32 Advance Server APK download link
The Free Fire OB32 APK file for the Advance Server testing weighs in at roughly 670 MB. To download the APK file for the Free Fire OB32 Advance server, simply click on the link below.
Free Fire OB32 Advance Server APK download link.
After you've completed the download, follow the steps in the next section to install it.
After you've downloaded the APK file, simply follow the instructions below:
Go to the File Manager in your device.
Locate the file named FFadv_66.23.0_0106_ID and tap on it.
Hit the Install button and then, open the Free Fire Advanced Server app.
Allow apps from unknown sources on your device by heading to "Settings > Safety and Privacy" then selecting "Install apps from Unknown Sources.
Make sure you have at least 1.5 GB of free space available.
Go to the "Downloads" folder and install the APK file by tapping the Install button.
FF Advance Server Activation Code
As we mentioned earlier, you can't register for a FF advance server without an activation code. Luckily for you, we have the activation code ready for you. You can simply copy and paste the code on the registration page to create your account.
However, you need to remember that the activation codes can be used only once. So, if a code is already used by another person, you won't be able to create your account with it.
Thankfully, we update the activation codes regularly. So, if you are not able to find a code that works for you, then make sure to visit our website the next day. You are very likely to find a code that works perfectly.
Login via your Facebook or Google account that's connected with Free Fire.
Enter the basic details in the form.
Hit the Submit button.
Check your in-game mail to get the activation code.

Remember, you must look thoroughly and try out all the codes before quitting. All of the codes are legit, and they'll help you register for the FF Advanced Server. So, make sure to get your activation code from our website and enjoy the free rewards and diamonds.
Free Fire Advance Server APK Download
Once you have the activation key and you've registered for the FF advance server as well, it's time to download the APK for the program. You'll have to download the FF Advance server apk from the official website.
Simply, login with your new credentials and you can download the apk of the app from there. Once you've downloaded it, click on the apk file to open the installation menu. You might have to allow the option to install from unknown sources. Once you do that, you should have no issue with installing the apk to your android device.
You can download Free Fire OB32 Advance server using the process given below.
Visit the official website and log in using the Facebook account which they used for the registration.
Now you will see an option labeled as "Download APK" in your account.
Now before opening the downloaded file, the user must enable the "Install from Unknown Source: option in their Android phone settings.
Now locate the fore and click on the Install button.
When you will open the OB29 Free Fire Server, you will be asked for the FF Advanced Server activation code.
Enter the code and enjoy the Advance server.
Official Advance Server Link: Click here
After the app is installed, you'll require to put your activation code for the Advance Server there. Put it and click on the submit button. Then you can enjoy your game-play by having a great time exploring the new stuff and finding bugs for developers.
Advance Server Reward & Benefits
On a surface level, Advance Server can be a great source to get free items and diamonds by finding bugs for the developers. But there's more into it, and you can take advantage of this early access.
For instance, you're getting access to check out some of the newest features of the game that most other players don't know about. So, you can easily practice and develop your skills with the time you get, and that'll give you an unfair advantage over your opponents when the game is released.
However, sometimes the new stuff gets cancelled, and in that case, your practice won't do you any good. So, keep that in mind as well when you're aiming for this.
One of the best things about playing in Advance Server in Free Fire is that you get to experience the raw development. So, you are experiencing the new items before most other players, and getting access to stuff that might never come out. That in itself is a pretty big reward for every Garena Free Fire fan without any doubt.
Wrapping Words
Hopefully, that clears out all of your questions on Free Fire advance servers. As you saw, it's a great opportunity to get rewards legally by supporting the team with their development process. So, make sure to use this opportunity to earn some gifts and experience some cool in-game moments as well.